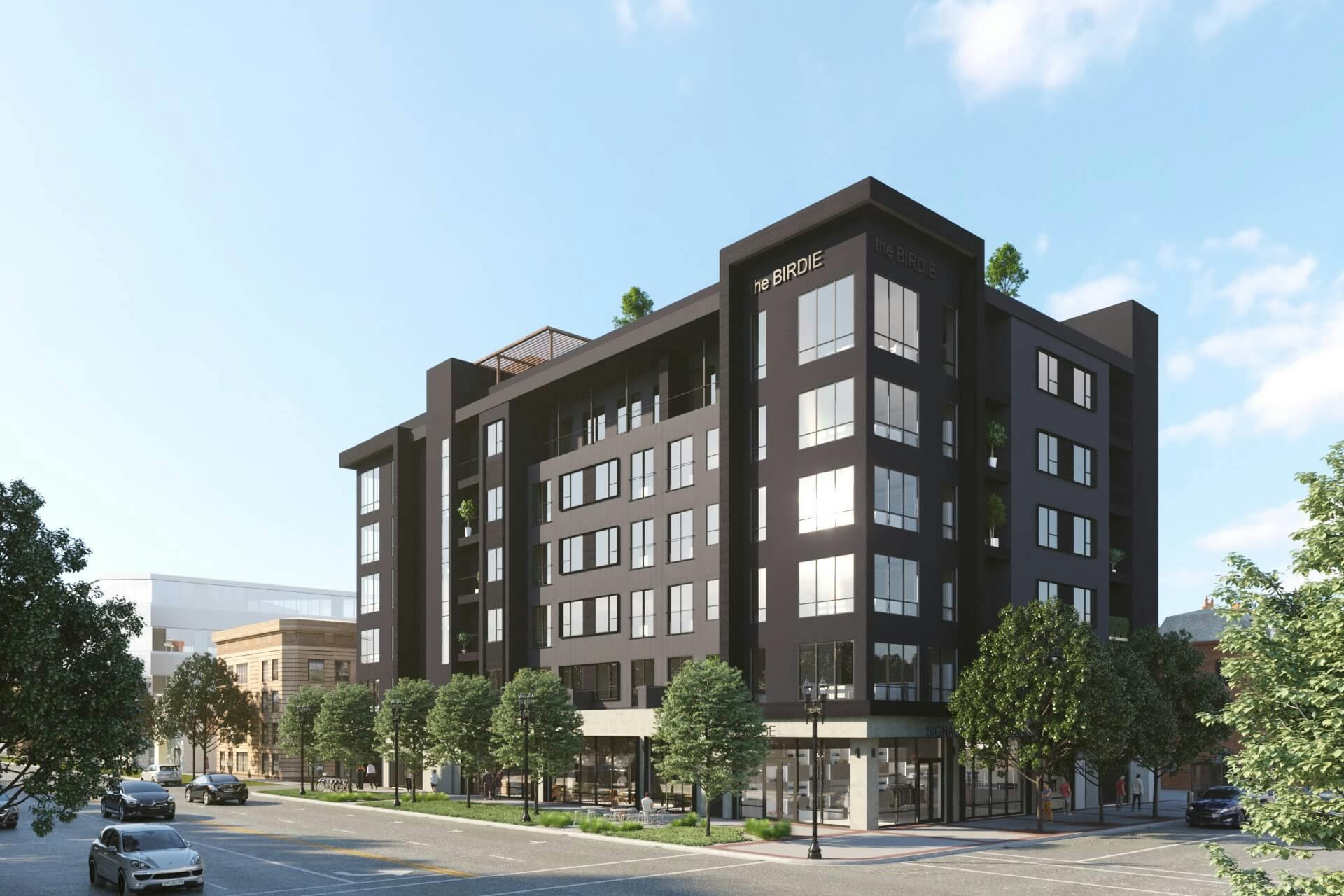 Article Title:
Breaking Ground on theRANDI: Embracing the Past and Present of Salt Lake Living
Sep 14, 2019
by Abbie Wardle
Share:
Begin
Salt Lake City is known as a place where past meets present. A quick look around the city, and its unique architecture, will tell you a story of Salt Lake's industrious past and inspiring present. The entire city is a melting pot of pioneer architecture mixed with mid-century and Victorian-style homes, while also incorporating the conveniences and beauty of modern design. In fact, the very epicenter of the city is the perfect mix of old and new architecture that combine to make Salt Lake a unique and special place to live. 
With this inspiration in mind, our team set out to design theBIRDIE, our latest urban infill project, located near the center of Salt Lake in the beautiful and historic 200 South, 200 East neighborhood. We recently broke ground on the theBirdie, and we couldn't be more excited to see this project continue towards completion.
Anyone who's been involved with designing, planning and executing urban development knows the endless challenges and hurdles that have to be overcome to take a project from conception to reality. And while many of these challenges can frustrate and hinder progression, the challenge of combining old and new in one of Salt Lake's most iconic and historic areas only ignited and inspired our team. 
theBIRDIE is a six-story, 70-unit mixed-use residential project that will simultaneously accommodate ground level businesses and upscale urban living. Located on the southwest corner of 200 East and 200 South, theBirdie will neighbor two historical downtown buildings, the Stratford Hotel and the First Methodist Episcopal Church. 
Our team of designers kept these buildings top of mind while contemplating construction and overall design of the project. Their challenge was to complement the community's mix of modern and historical buildings. And we think they nailed it.
With its tall dark-framed floor to ceiling windows and its use of concrete and dark siding, theBIRDIE will feel new, but not out of place among its historical surroundings. Our hope is that when taken into consideration within the context of the existing environment, we can bring you a building that bridges the gap between the modern conveniences of Salt Lake City living and the rich, vibrant past of the neighborhood.
End