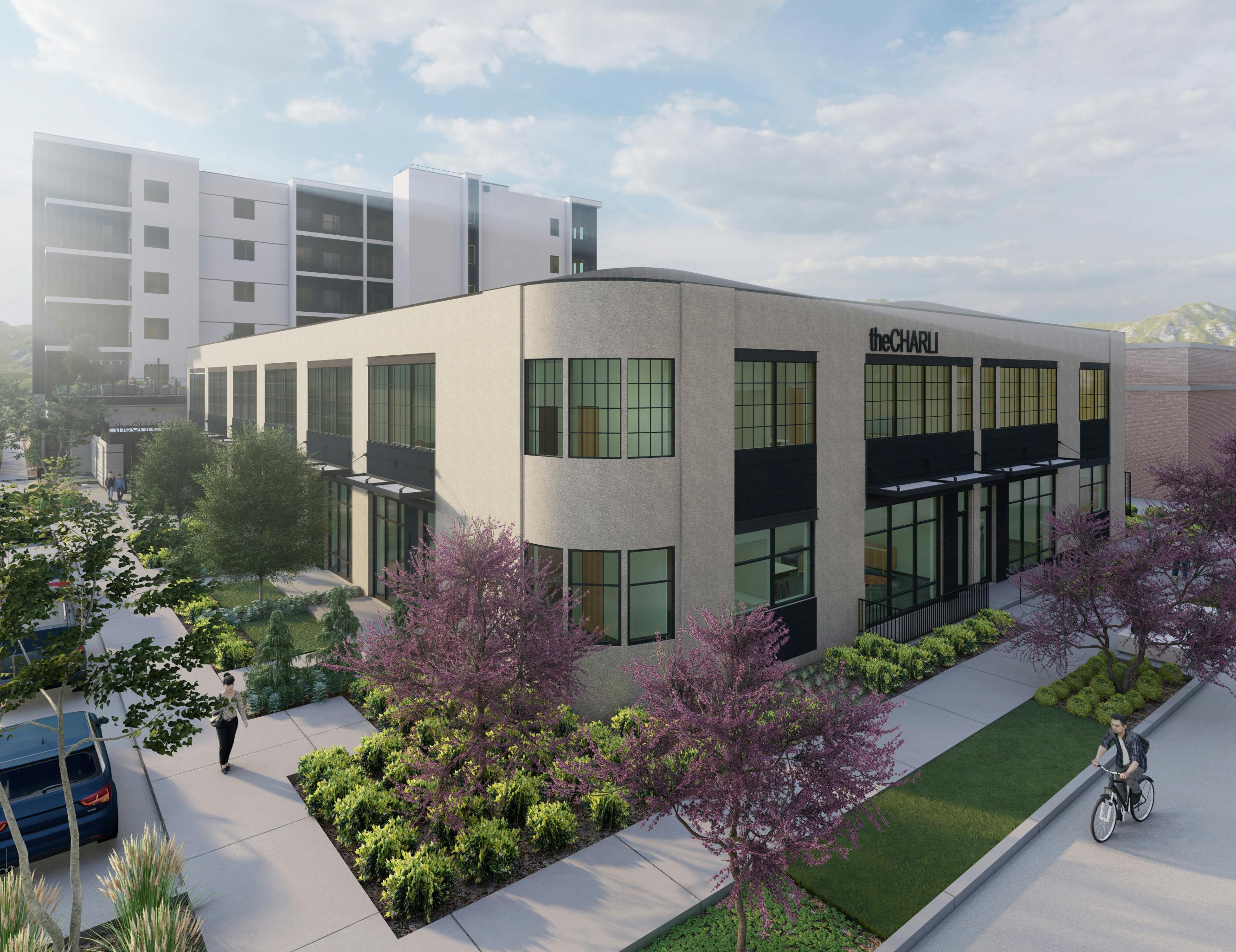 Article Title:
From Taffy Town to Inspired Urban Living: CW Urban Breaks Ground on theCHARLI
Jun 01, 2019
by Abbie Wardle
Share:
Begin
Have you ever stumbled upon a candy store and had the pleasure of watching someone make taffy? Aside from being completely mesmerizing, the way taffy is made is quite fascinating. The candy's core ingredients are stretched and pulled until they're transformed into something new, while still retaining the essence of their existing materials. This transformation process (and its sweet results) served as the not-so-subtle inspiration for our most recent development project—theCHARLI.
Located in the heart of Salt Lake City's highly sought-after Central 9th neighborhood, theCHARLI will adaptively "re-use" the iconic downtown Taffy Town property at 55 West and 800 South. As with many CW Urban projects, theCHARLI will retain many of the unique architectural features post-rehab. 
Plans for theCHARLI will include a major redesign of the existing factory structure, which will house 26 new luxury apartments. The property's existing parking lot will also be converted into a six-story new construction tower, which will be home to another 64 luxury apartments.
One of theCHARLI's more clever design aspects involves its parking accommodations for residents. In order to preserve the exiting Taffy Town building, cars will be housed in a one-story podium structure with mechanically stacked parking. This allows us to maximize available space and showcase the property's unique appearance.
This is our eighth urban development project. And as with all our projects, we've picked a neighborhood that's prime for urban living. The Central 9th neighborhood is one of Salt Lake's up-and-coming communities. It boasts 10 local eateries, four bars, and plenty of shopping opportunities and unique hangout spots. The building is anticipated to be for lease mid 2021.
We're excited to watch the construction process unfold over the next few years as our expert in-house designers and builders "stretch and pull" the existing Taffy Town architecture to create something new, inspired, and beautifully unique. We hope you'll watch with us!
If you're looking for an outsider's opinion on our latest project, be sure to check out Utah Business Magazine. The publication recently wrote a feature about theCHARLI and detailed some of the great work we're doing around Utah communities. And, if you want to stay in the loop, sign up for our VIP list and we'll let you know about exclusive pre-sale details, community updates, and important C.W. Urban announcements.
End