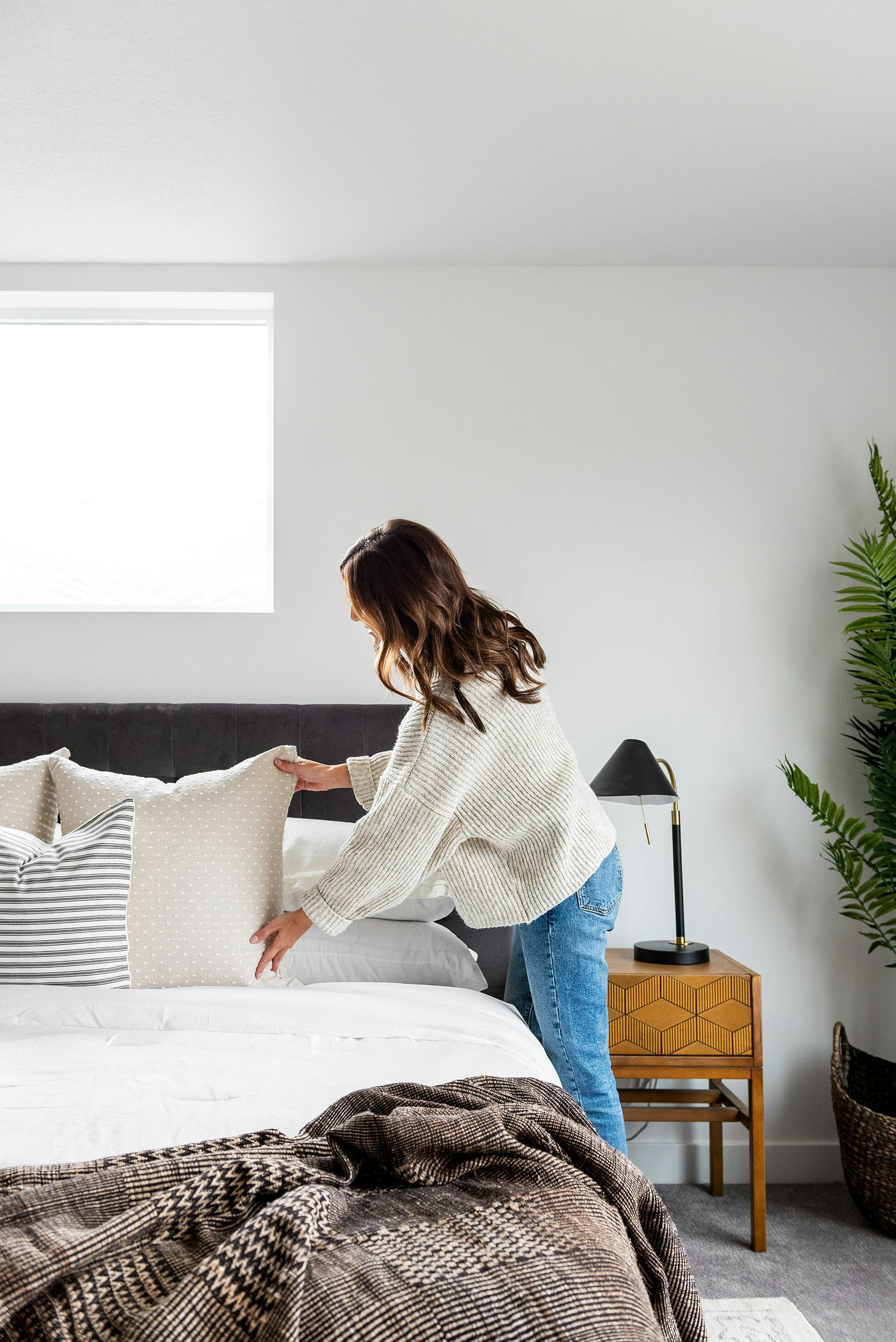 Article Title:
Refreshing Your Home for 2020 | How to give your home a new look for the new year
Dec 15, 2019
by Brittney Myers
Share:
Begin
If your 2020 New Year's Resolution was to give your home a new look, then this blog post is for you. We recently teamed up with Olivia of Salt Box Collective and had her style a couple of our model homes. The pieces she chose immediately added life to the room and transformed it into a space that had us swooning. 
Olivia was kind enough to let us interview her and get her tips and tricks on updating your space for the new year. Here's what she said: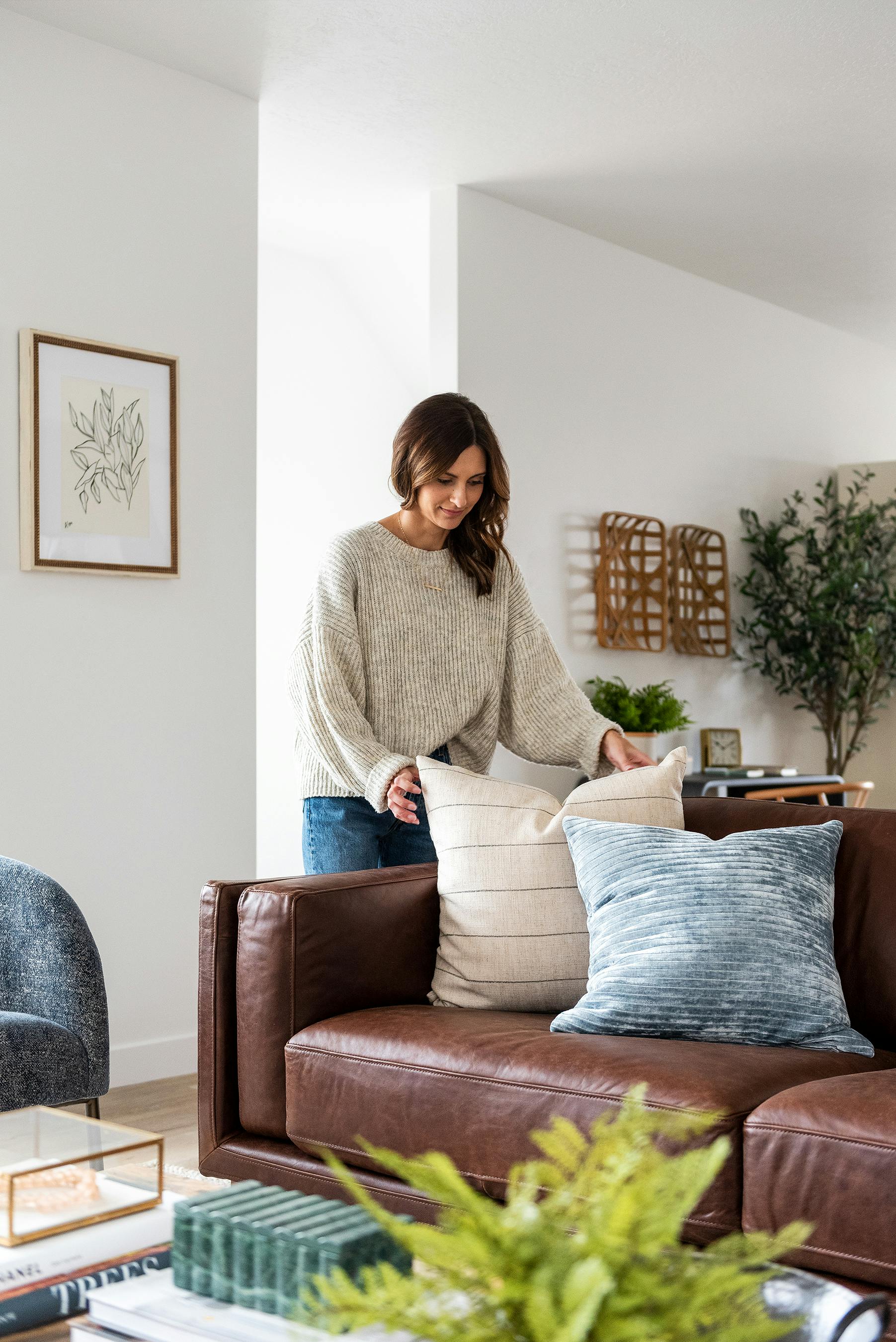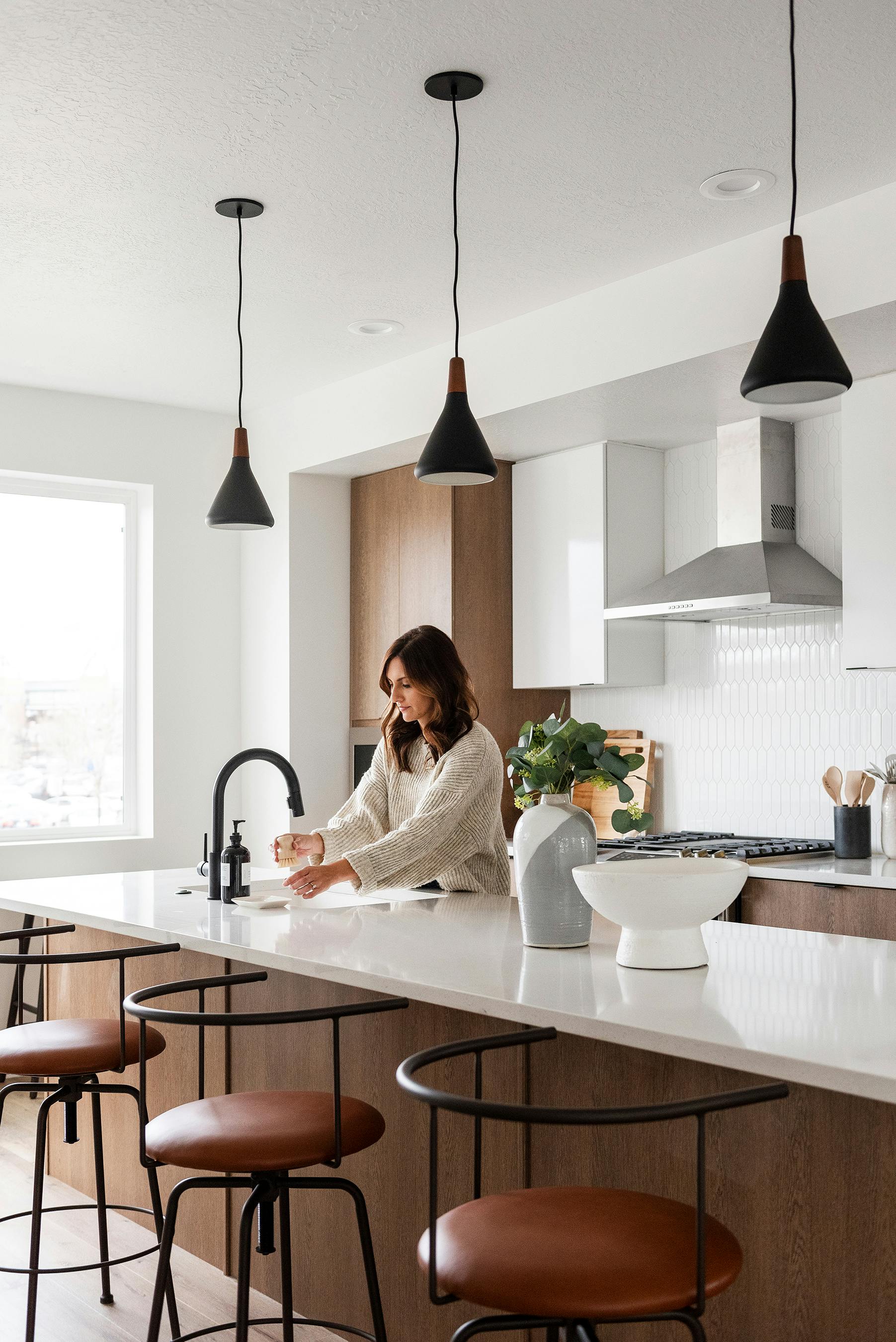 Hi! I'm Olivia Reynolds and I'm the owner and lead designer of Salt Box Collective, an interior design firm based out of Salt Lake City. 
1. How did you get into design?
I've always had a love for design and making my own spaces beautiful. When I had the opportunity to build my own home about five years ago, I really enjoyed the entire process, and soon had friends and family asking me to help them with their own spaces and homes. When my former business partner and I were given the opportunity to fully design and style a parade home for a family member, we jumped on it and decided to launch Salt Box Collective. It was a dream first project that opened a lot of doors for us, but it was also such a great learning experience and taught us so much about the home building process. 
2. How would you describe your design style?
My design style combines both traditional and modern. I love making a home feel classic and timeless, while also adding a modern and minimalistic edge.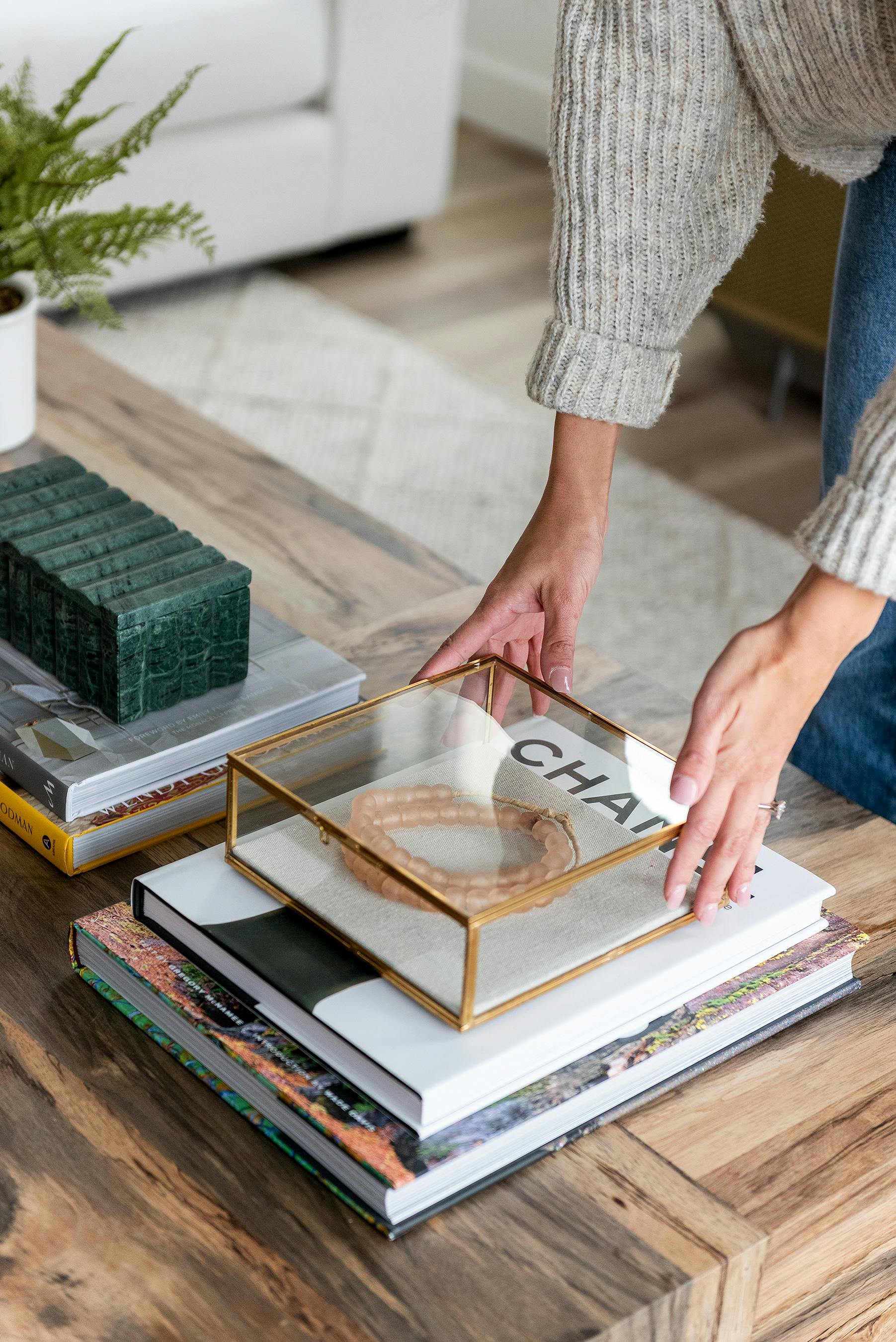 3. What are your biggest tips for those trying to spruce up their home?
Updated light fixtures is my favorite way to spruce up a space. Lighting is something that is often overlooked while designing a home, but it's one of the biggest factors to either age or update a space. Also, updating your pillows and adding some new artwork can make a world of difference.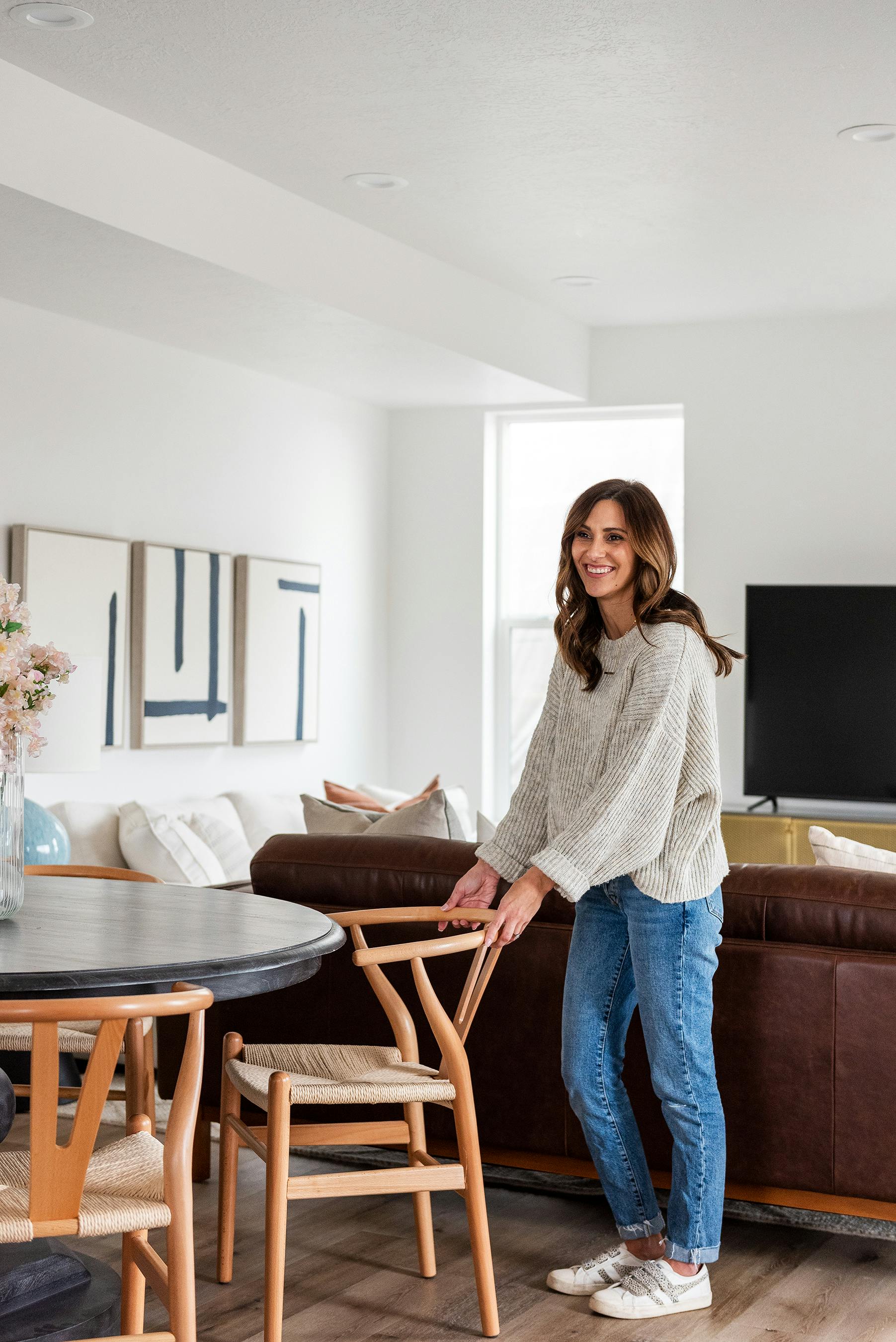 4. When designing a home, where do you begin? How do you start your process?
Firstly, getting a good feel for what style and feel our client wants their home to have. Then I put design boards together with inspiration photos, color schemes, finish samples, etc. What a lot of people don't realize is that almost all of the design decisions are made before the house is even framed, so a lot of our work is done very early in the process!
5. What are some easy ways to refresh your home for the new year?
New artwork, new pillows, and new accessories. Updating the little things will make a huge difference in your space.
6. What do you see trending in 2020?
I definitely am seeing a draw toward warmer tones rather than cooler ones. More natural tones and stains, rather than the stark white we've been seeing for the past few years.  Mixed metals are a big trend right now, as well as mixing styles of furniture throughout the home 
7. What are your New Year Resolutions for 2020?
One of my biggest resolutions for the new year is to declutter and get more organized. I live by the motto that less is more, and I really love making a space feel clean and minimal, rather than busy and overdone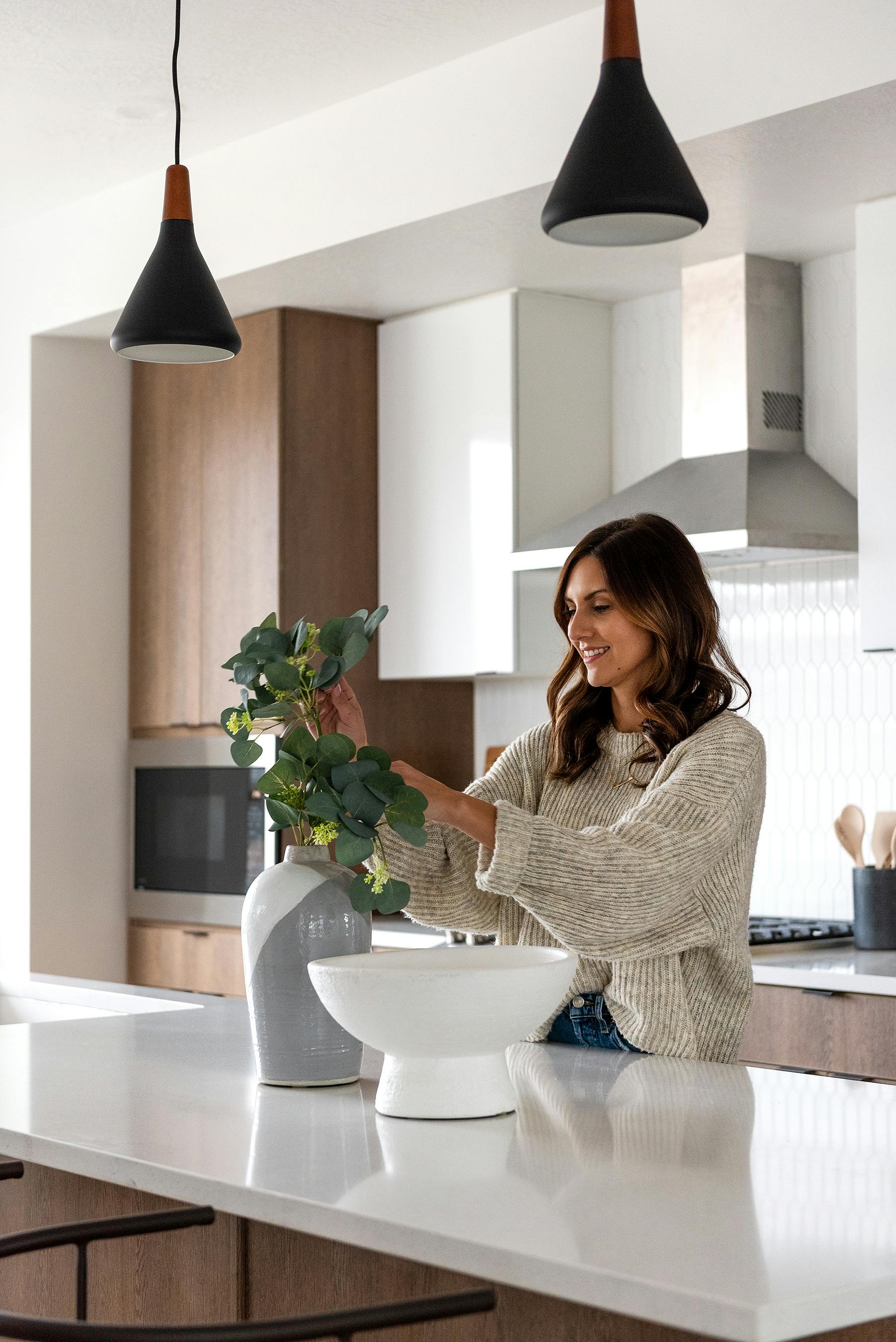 Special thanks to Olivia for sharing these tips! Learn more about Salt Box Collective by checking out her website saltboxcollective.com or follow her on Instagram @saltboxcollective. To see Olivia's work, schedule a showing at theLUCY or theWINNIE and see firsthand how little touches can bring so much personality to a room. 

Follow us on Instagram for more behind the scenes, community updates, and inspiration for your next home!
Follow us here: @c.w.urban
End