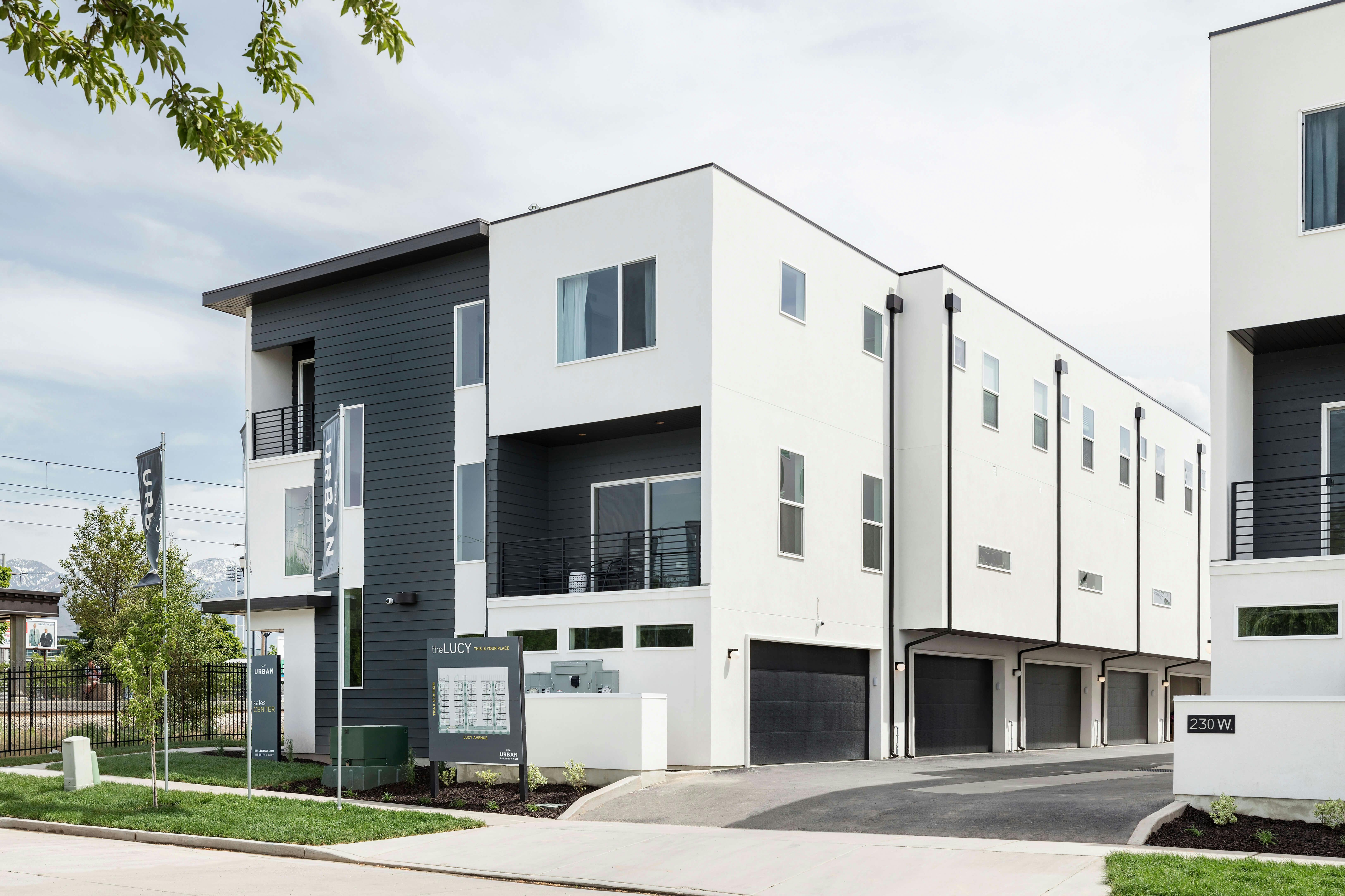 Article Title:
theLUCY: All the Makings of an Amazing Community
Apr 01, 2020
by Abbie Wardle
Share:
Begin
Have you ever walked through a city or neighborhood and had the overwhelming feeling that you're experiencing something special? Maybe it's the combination of attractive trees and interesting architectural design. Maybe it's that the streets are full of people and activity. Or maybe it's the unique local eateries and shops that you can't find anywhere else. Whatever the reasons, every community has its own personality—each different than the next. And when a particular community speaks to you, you remember the feeling and you can't wait to come back. That's the feeling we get with our newest development, theLUCY, and its surrounding Salt Lake City Ballpark neighborhood.
Elements of an Attractive Community
While it can be hard to express exactly what makes some communities so attractive, there are some common elements that most great communities share. British alternative education group, The School of Life, studied some of the most desirable cities in the world and came up with a list of fundamental elements that make amazing cities such sought-after destinations. Three of these elements include: 1) a balance between order and chaos, 2) local flare and life, and 3) orientation and mystery. We're confident that all of these elements will help make theLUCY a place that people love.
Order and Chaos
Laid out on an easy-to-understand, easier-to-navigate grid system, Salt Lake City is well known for its order. But take a closer look at some of the smaller urban areas within Salt Lake proper and you'll find streets and locales brimming with personality. theLUCY is situated in the middle of one of these areas—the coveted Ballpark neighborhood. Known for its abundance of bars, restaurants, coffee shops, and (of course) the Salt Lake Bees minor league baseball stadium. The area is equal parts order and eclectic. Neighborhood parks and green space are balanced by the surrounding entertainment offerings. And its location—midway between downtown and suburban Salt Lake—makes theLUCY the perfect locale to find harmony between urban living and suburban comforts. 
Local Flare
The one defining difference between a bleak and beautiful community is local life. When streets are full of people and activity, a community can take on a life of its own. We already mentioned that theLUCY is surrounded by some of the best bars and restaurants in the entire city, but let's get into specifics. Sweet Lake Biscuits & Limeade, Lucky 13, and some of Salt Lake's finest gourmet gastropubs and pop-up shops are all located within walking distance of theLUCY. Between the eateries and local bars, you'll find some of the best burgers, beer, and local entertainment the city has to offer. It's no wonder, the neighborhood was named one of the 9 hippest neighborhoods of Salt Lake. 
Orientation and Mystery
Attractive communities have the right mix of big and small streets, bringing symmetry and harmony to the environment. theLUCY is situated right next to Main Street in Salt Lake City, as well as quick, convenient access to TRAX. No matter how you choose to get around, there are plenty of local landmarks and major roadways to help you find your way to everything the city has to offer. At the same time, theLUCY somehow feels quaint and closed off from the rest of the world, giving you all the comforts of home without sacrificing any convenience. In short, theLUCY is located in the heart of one of the best neighborhoods for walking and exploring in the entire city. And the view of the Wasatch Mountains from right outside your home lends theLUCY and the surrounding neighborhood even more mystery and sense of adventure. 
theLUCY checks all the boxes of the best, most attractive places to live in Salt Lake. If you're looking for personality, local entertainment, and the ability to explore your community, theLUCY has everything you're looking for.
End