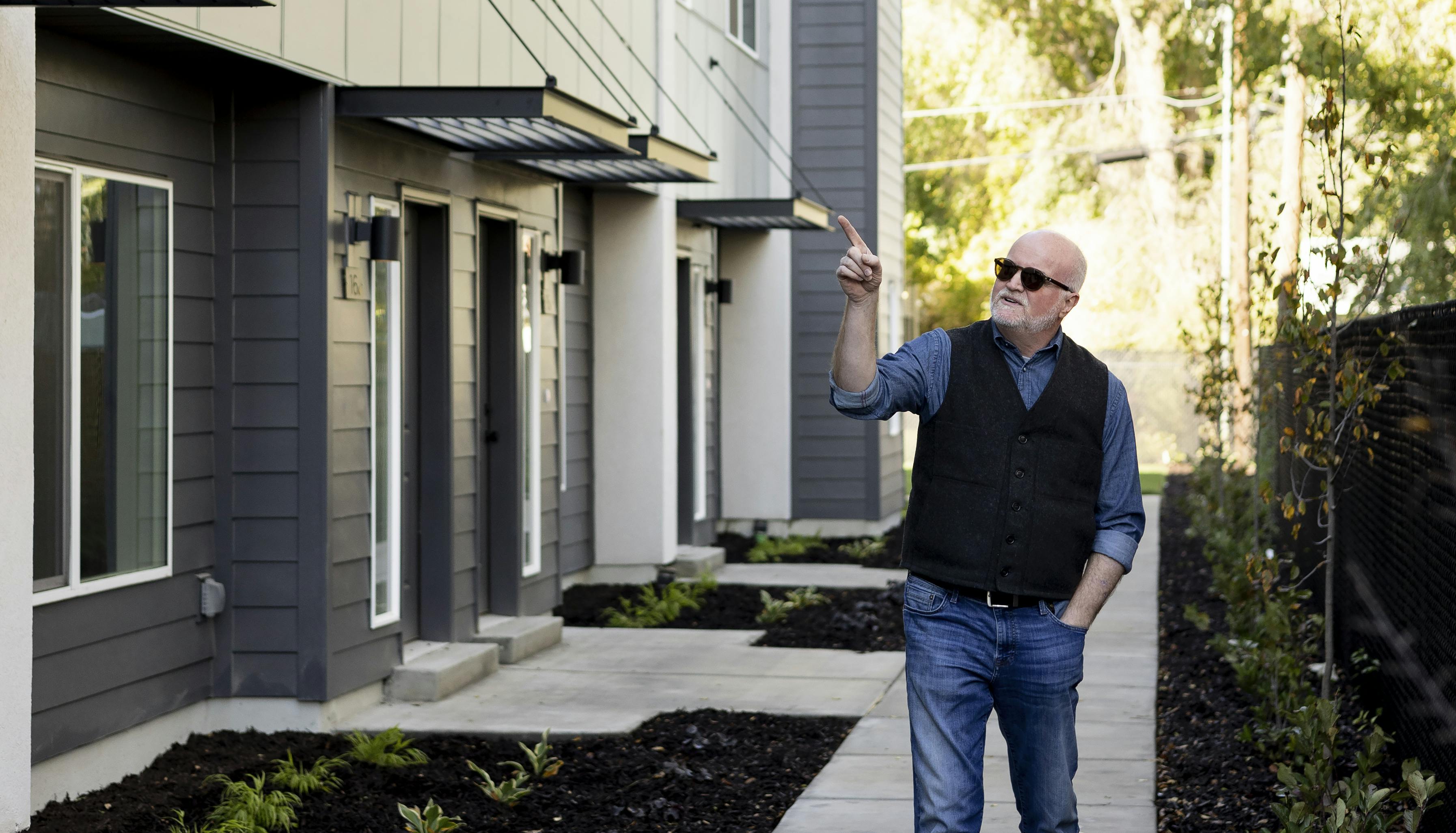 Article Title:
About the Architect | theELLIE
Oct 25, 2021
by Ashlee Byrge
Share:
Begin
Have you ever wondered how a building gets designed? On location, you may see the construction workers, the superintendents, but behind these scenes there is an architect who made it all happen – and the building wouldn't exist without their vision. When you see theELLIE's progressive and unique exteriors matched with professionally curated finishes there is no doubt someone special was behind it. Meet Wayne Baker.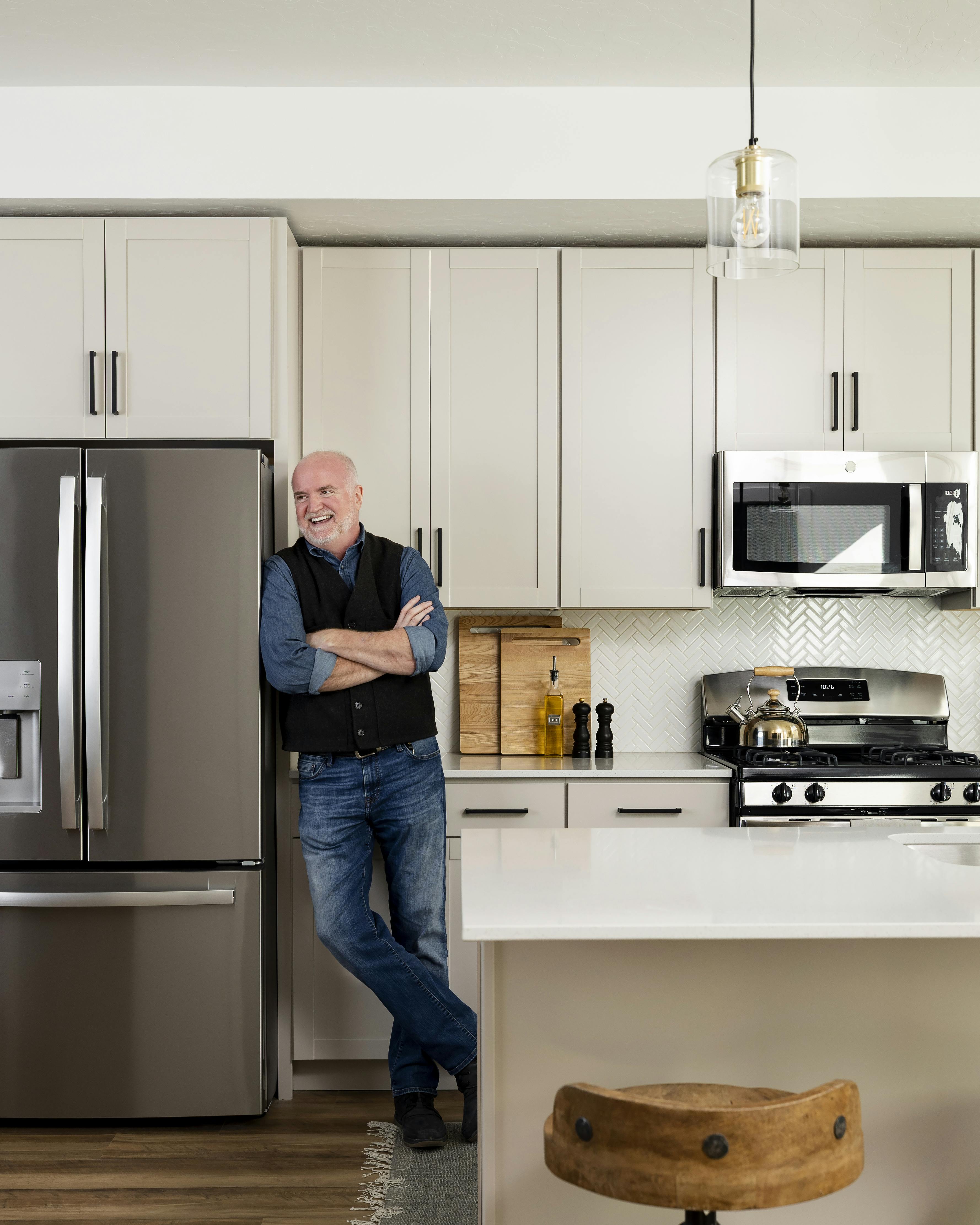 Wayne describes himself as 1-part architecture, 2-parts MotoGP wannabe, and 3-parts guitar god. Too many parts? We don't think so.
Wayne not only can read the plans, but he's been known to create a quite a few in his 30 years experience. His award-winning work has been nationally recognized by the American Institute of Building Design, Sunset Magazine, Dwell Magazine, Houzz and countless Parades of Homes in Utah, Colorado and California.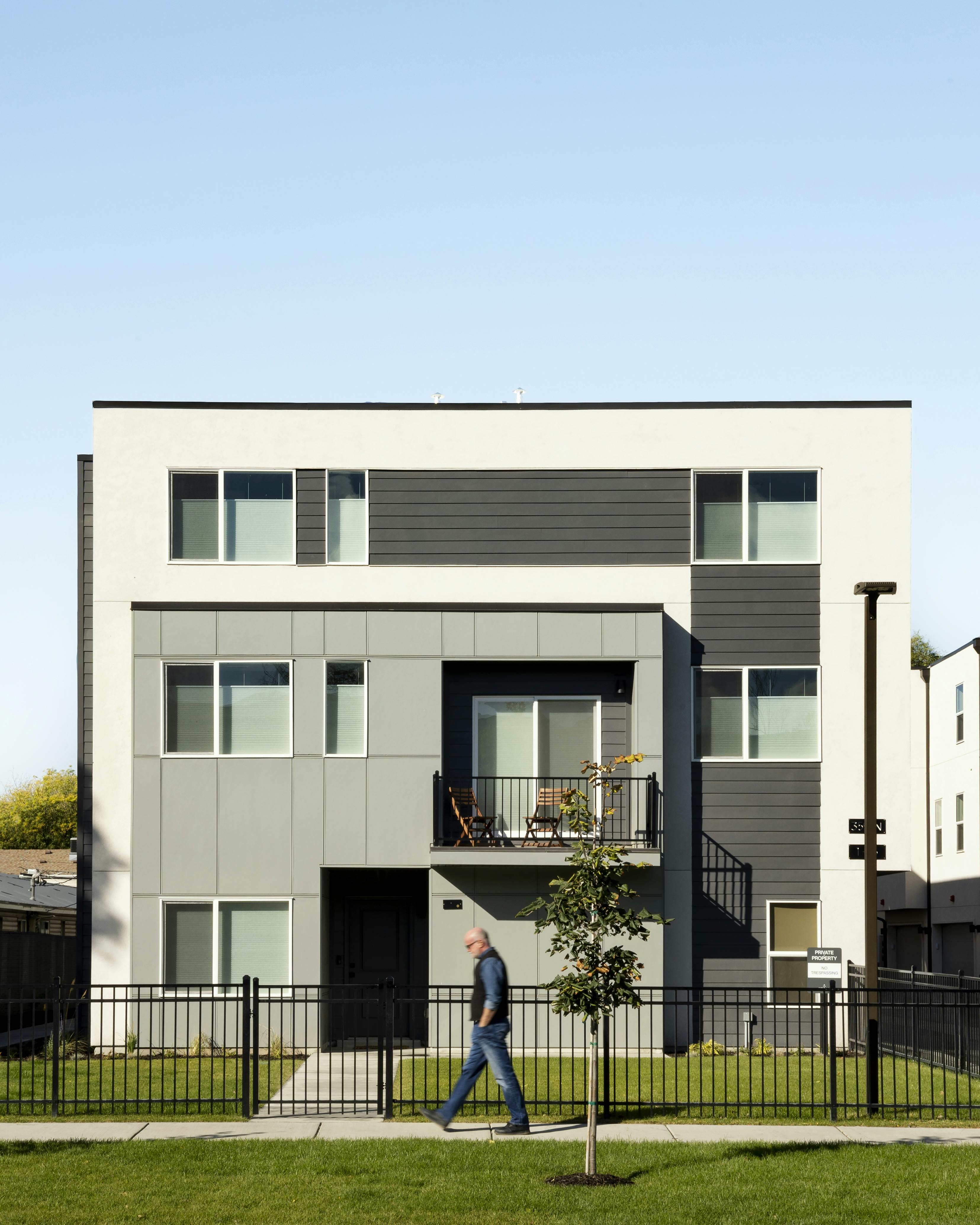 Wayne's inspiration behind theELLIE was to design a new project as a boutique collection of stylish urban towns, within an historic inner-city community. Color blocking, modern materials and minimalist aesthetics make the community the perfect contemporary addition to the area. With it's open concept layouts, contemporary finishes, and updated features, it is a refreshing take on modern living that looks to invigorate its surroundings with its ideal living spaces and high-end features.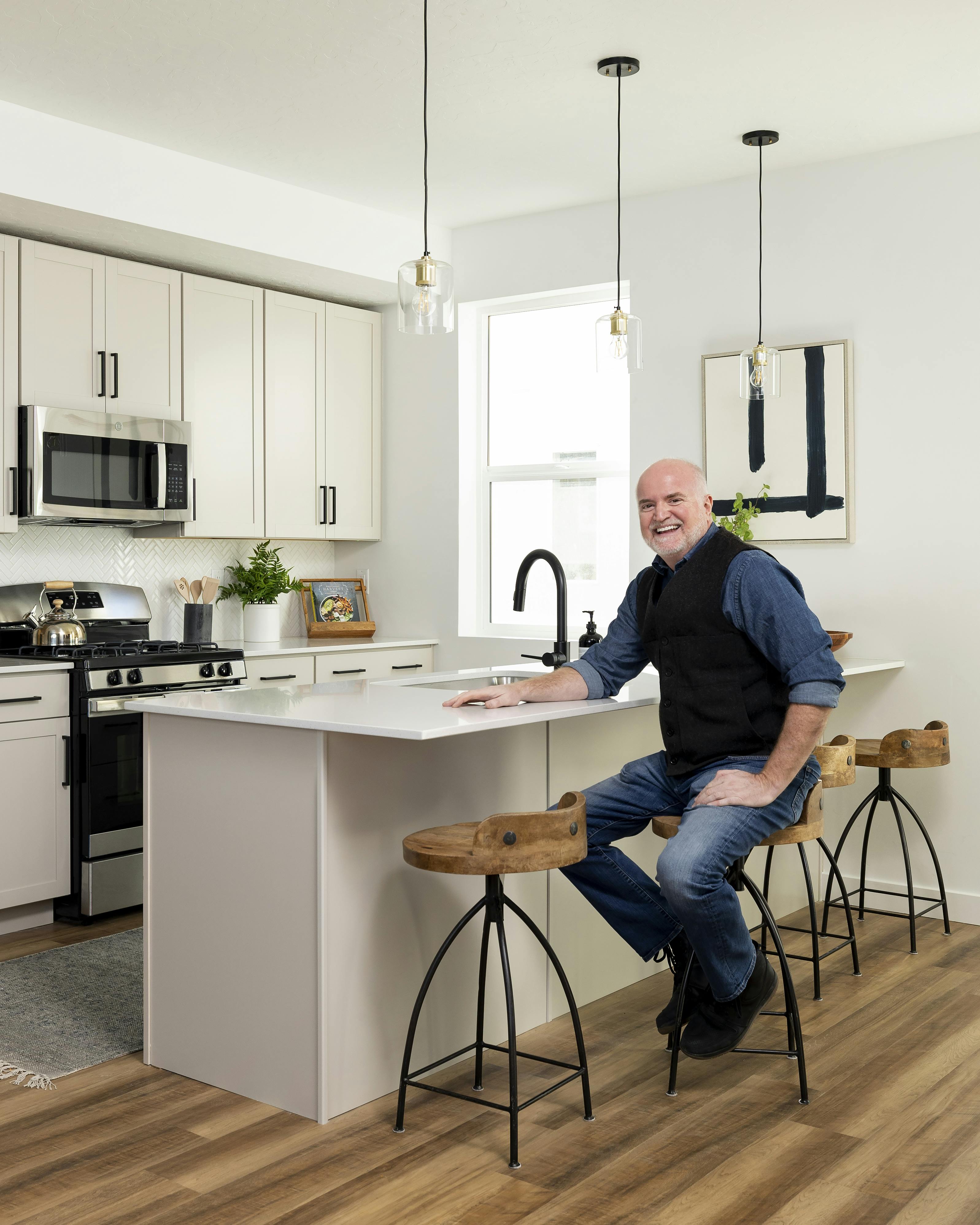 Like any project, theELLIE came with its challenges. "Like a lot of infill projects, the property had been abandoned and neglected for a long time, and it was difficult for the community to imagine new growth or activity and to envision why the improvement would be beneficial. By working with the city and accommodating infrastructure improvements to the surrounding area, it quickly became a win-win for the entire community."
Wayne plays a major roll in the success of CW Urban, and we are thankful for his hard work and dedication to these projects.
End